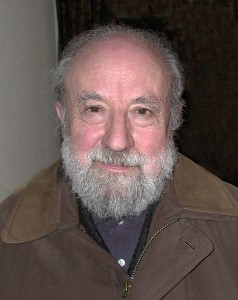 Michel Marie François Butor (b. 1926 in Mons-en-Barœul) studied philosophy at the Sorbonne, graduating in 1947. Butor has been a lecturer at the University of manchester, and a teacher in Thessaloníki, Greece (1954–55), Geneva, Switz. (1956–57 and 1975–91), and numerous other cities in the United States and France.
Butor has won many literary awards for his work, including the Prix Apollo, the Prix Fénéon and the Prix Renaudot.
Butor's novels include: Passage de Milan (1954), L'emploi du temps (1956) (translated into English as Passing Time), La modification (1957) (translated into English as Second Thoughts), and Degrés (1960).