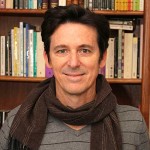 Bruce Boggs is Associate Professor of Spanish in the Department of Modern Languages, Literatures, and Linguistics at the University of Oklahoma. Professor Boggs began teaching at OU in 1995 after receiving his PhD from the University of Texas at Austin. A specialist in nineteenth- and twentieth-century Spanish literature, Boggs's recent publications have focused on the interrelations between music culture and literary texts in modern Spain and have been funded by the Program of Cultural Cooperation between American Universities and the Spanish Ministry of Culture, Education and Sports.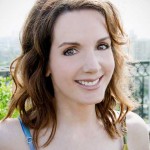 Hélène Cardona is a poet, linguist, translator, and actress. Her most recent book is Dreaming My Animal Selves (Salmon Poetry, 2013). She is the author of The Astonished Universe (Red Hen Press, 2006) and the forthcoming Life in Suspension. She also writes children's stories and co-wrote with John FitzGerald the screenplay Primate, based on his novel. She has taught at Hamilton College and Loyola Marymount, translated for the Canadian Embassy and the NEA, attended the Universidad Menéndez Pelayo, Spain, and the Sorbonne in Paris, where she earned a master's degree in American literature. She has received fellowships from the Goethe-Institut and the Universidad Internacional de Andalucía and has been widely published in journals and anthologies, notably Washington Square, The Warwick Review, Dublin Review of Books, Irish Literary Times, Periódico de Poesía, World Literature Today, and Poetry International.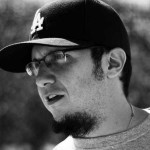 Rodrigo Figueroa (b. 1980, Mexico City) is a poet, playwright, translator, and cultural critic. He has published three books of poetry: Paganas Procesiones (Mexico, 2001), Poemas para Orquesta y Cuatro Colibríes (Mexico, 2005), and Una Frontera Transparente (New Mexico State University, 2013). He has published literary, musical, and cultural criticism in several Mexican magazines as well as an essay about Ramón López Velarde's poetry: Los Mecanismos del Olvido (Mexico, 2001). In 2008 his play La Breve Jornada was staged at UNAM's Juan Ruiz de Alarcón theater and won the Aviv Festival award that year. He graduated from Universidad del Claustro de Sor Juana (Mexico City) with a bachelor's degree in literature and language sciences and from New Mexico State University with a master's degree in Hispanic literature. Since 2005 he has taught literature and Spanish language in Mexico and the United States. Currently he lives in Norman, Oklahoma, where he is a doctoral candidate at the University of Oklahoma.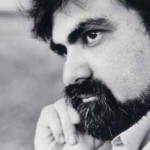 Arturo Gutiérrez-Plaza (b. 1962, Caracas), Distinguished Visiting Professor of Spanish in OU's Department of Modern Languages, is Professor in the Language and Literature Department at the Universidad Simón Bolívar, Venezuela, where he was Dean of Outreach (2002–2004) and is currently coordinator of Graduate Studies in Literature. He also served as director of the Rómulo Gallegos Center for Latin American Studies in Caracas (1995–2000). Dr. Gutiérrez-Plaza has published several books of literary scholarship and anthologies, including Itinerarios de la ciudad en la poesía venezolana: una metáfora del cambio (2010); Formas en Fuga: Antología poética de Juan Calzadilla (2010); Las palabras necesarias: Muestra antológica de poesía venezolana del siglo XX (2010); and Lecturas desplazadas: Encuentros hispanoamericanos con Cervantes y Góngora (2009). As a prizewinning poet, he has also authored several verse collections: Al margen de las hojas (1991), Principios de contabilidad (2000), Pasado en limpio (2006), and Cuidados intensivos (2007). His other distinctions include an Honorary Fellowship for the Spanish and Portuguese Program of Artistic and Creative Residences in Mexico, support from the National Fund for Culture and Arts (Mexico) and the Spanish Agency of International Cooperation for Development (Spain), and a fellowship in the International Writers Program at the University of Iowa in 1997. He holds a master of arts in contemporary Latin American literature (USB, 1991) and a PhD in Romance languages and literatures (University of Cincinnati, 2009).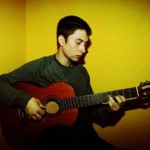 Classical guitarist Gunter Hammett has been studying classical guitar for the past nine years. In 2012 he was invited to participate in the "Unlimited Music & Arts" festival in Greece, where he studied daily with one of Germany's top virtuoso guitarists and educators, Gerhard Reichenbach. Gunter has also studied with Pepe Romero and is currently a double major in math and music performance at the University of Oklahoma.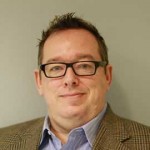 Oklahoma native George Henson is the translator of two books, Elena Poniatowska's The Heart of the Artichoke and Luis Jorge Boone's The Cannibal Night. His translations have appeared in numerous journals, including World Literature Today, Kenyon Review, Literary Review, and Nimrod, and include works by Puterbaugh Fellow Andrés Neuman, Miguel Barnet, Leonardo Padura, Alberto Chimal, and Raquel Castro. He holds degrees in Spanish from the University of Oklahoma (BA, '86) and Middlebury College (MA, '87). Currently, he is Senior Lecturer of Spanish at the University of Texas at Dallas, where he is also completing a PhD in translation studies. His translation of Sergio Pitol's El arte de la fuga (The art of flight) is due to be published in late 2014.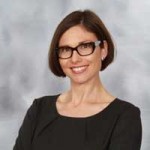 Nancy LaGreca is Chair and Associate Professor of 19th century Latin American literature in the Department of Modern Languages, Literatures, and Linguistics at the University of Oklahoma. She joined the faculty of the University of Oklahoma in 2004. Her research seeks to discover how intellectuals of the 19th and early 20th centuries sought to define themselves in the face of strong nationalist discourses of ideal citizenship. Her book Rewriting Womanhood (Penn State UP, 2009) is a historical and literary study of the ways that women novelists sought to redefine the feminine by writing intelligent, dynamic, early feminist heroines. "Erotic Mysticism and modernismo: Subversion and Transcendence in Spanish American Prose, 1894–1922," the book she's currently writing, is a philosophical and psychoanalytic study of the subversive political power of nontheistic erotic mysticism in the novels and essays of key modernista writers.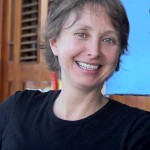 Carolina Rueda is Assistant Professor of Film and Media Studies at the University of Oklahoma. Prior to coming to Oklahoma, she previously worked professionally in the fields of film and video. Dr. Rueda received a PhD in Latin American literature with an emphasis in film from the University of Pittsburgh in 2013. Her dissertation focused on contemporary Latin American cinema, in particular the urban setting and its function in the production of significations (forms of individual and collective survival, traumatic memory, the idea of besieged cities, and issues associated with diaspora, among others). She is currently working on her first book manuscript about urban Latin American cinema in the new millennium, while starting to develop her future investigation into contemporary Latin American women filmmakers.