Mohsin Hamid is the author of four novels—Moth Smoke, The Reluctant Fundamentalist, How to Get Filthy Rich in Rising Asia, and Exit West—and a book of essays, Discontent and Its Civilizations. His writing has been translated into forty languages, featured on best-seller lists, and adapted for the cinema. Born in Lahore, he has spent about half his life there and much of the rest in London, New York, and California. He was nominated for the 2018 Neustadt International Prize for Literature, which WLT sponsors.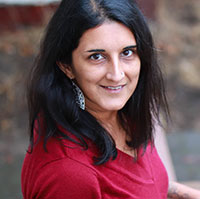 Ulka Anjaria is professor of English and chair of South Asian Studies at Brandeis University, with a specialization in South Asian literature and film. She is the author of Realism in the Twentieth-Century Indian Novel: Colonial Difference and Literary Form (2012) and Reading India Now: Contemporary Formations in Literature and Popular Culture (2019), editor of A History of the Indian Novel in English (2015), and has also published articles on Bombay cinema and Pakistani literature. She is co-editing a special issue of South Asia: A Journal of South Asian Studies on the topic of "Mazaa: Theorizing Fun, Pleasure and Play in South Asia" to be published in April 2020.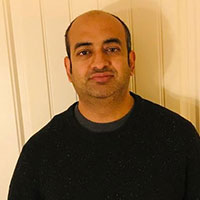 Amit R. Baishya is an assistant professor in the Department of English at the University of Oklahoma and a contributing editor to WLT. He is the author of Contemporary Literature from Northeast India: Deathworlds, Terror and Survival (Routledge, 2018). He has also co-edited two books—Northeast India: A Place of Relations (Cambridge University Press, 2017) and Postcolonial Animalities (Routledge, 2019)—and has translated Debendranath Acharya's Assamese novel Jangam (The Movement) into English (Vitasta, 2018).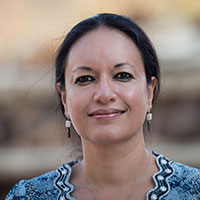 Nyla Ali Khan is the author of Fiction of Nationality in an Era of Transnationalism; Islam, Women, and Violence in Kashmir; The Life of a Kashmiri Woman; Sheikh Mohammad Abdullah's Reflections on Kashmir; and editor of The Parchment of Kashmir. Nyla Ali Khan has also served as a guest editor working on articles from the Jammu and Kashmir region for Oxford University Press (New York), helping to identify, commission, and review articles.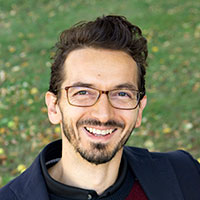 Adnan Mahmutović (b. 1974) became a refugee of war in 1993 and ended up in Sweden. He worked for a decade with people with brain damage while studying English and philosophy. He is currently an associate professor in the Department of English, Stockholm University. His work includes At the Feet of Mothers (2020), The Craft of Editing (2018), Visions of the Future in Comics (2017), How to Fare Well and Stay Fair (2012), Ways of Being Free (2012), and Thinner Than a Hair (2010).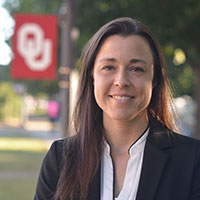 Deonnie Moodie is an assistant professor of South Asian religions at the University of Oklahoma. Her work centers on the ways that constructions of Hinduism and modernity co-produce one another, particularly in colonial and contemporary urban India. At OU, she teaches courses on Hinduism, religion and nationalism in India, religion and economy, and theoretical approaches to the study of religion.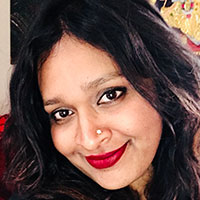 Aparna Nair is an assistant professor in the History of Science Department at the University of Oklahoma. Her book manuscript, Fungible Bodies: Disability Histories in British India, 1850–1950 (under contract with the University of Illinois Press), examines how disabled colonial subjects experienced colonialism by examining medicine, law, education and the military. She has taught disability history, history of medicine, medical anthropology, and disability studies at the University of Oklahoma, Georg-August-Universität, and the Center for Development Studies. She is currently developing an edited volume on disability histories in the Global South as well as on a project on labor and disability history in British India.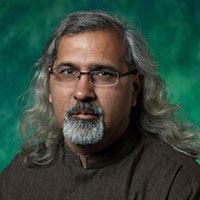 Masood Ashraf Raja is an associate professor of English at the University of North Texas and the editor of Pakistaniaat: A Journal of Pakistan Studies. He is the author of ISIS: Ideology, Symbolics, and Counter Narratives (2019), The Religious Right and the Talibanization of America (2016), and Constructing Pakistan (2010) and specializes in postcolonial studies, globalization theory, and the study of Islamic cultures and politics. His critical essays have been published in various journals, and he has also co-edited two collections of essays, served on the PMLA Advisory Committee, and recently finished administering a $1 million Department of State grant as the director of the UNT-NUML Partnership, a three-year cooperative agreement with the National University of Modern Languages, Pakistan. His next book, Democratic Criticism: Poetics of Incitement and the Muslim Sacred, is forthcoming from Lever Press.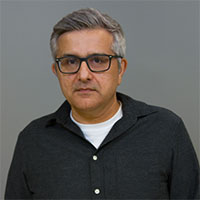 Aqil Shah is a political scientist and the Wick Cary Associate Professor of South Asian Politics in the Department of International & Area Studies at the University of Oklahoma. He is also a nonresident scholar at the Carnegie Endowment for International Peace. His research interests include democratic transitions, military coups, institutional norms, and South Asian security issues. His work has appeared in numerous journals and edited volumes. He is the author of The Army and Democracy: Military Politics in Pakistan (Harvard University Press, 2014).